History
From Elkins, WV to a Multi-state Enterprise

About Tanner Lumber Company
PA & WV Lumber Yards
On May 15, 1984, Jim and Helen Tanner founded Tanner Lumber Company in Elkins, WV, as a small sole proprietorship serving local contractors. The goal then, as now, was to provide area businesses and individuals with high-quality wholesale hardwood lumber ready for pickup or delivery whenever and wherever needed. To best meet the need for lumber quantities and quality at the level our customers expect, we have expanded our facilities and infrastructure over the years. As our reputation for quality and personalized customer support spread, we are pleased to have welcomed customers from throughout all of Northeastern West Virginia, as well as Central Pennsylvania.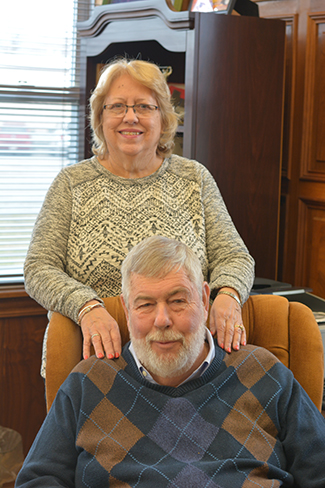 Continually Growing to Better Serve You
In 1988, Tanner Lumber Company expanded our business by purchasing the Herman Lumber Company, which included a lumber distribution yard located in Portage, PA. Tanner Lumber Company opened the doors of our Norton, WV lumber distribution yard in 1998. Then, in 1999, we finished construction of our Wilmore, PA lumber distribution yard. We added two kilns in Elkins, and three kilns and expanded warehousing capabilities to our Martindale, WV staging facility (located just six miles from our Norton Lumber Yard) in 2012, bringing our West Virginia dry kiln capacity to five units.
Our Customers Are Our #1 Priority
As we have grown from one small lumber yard in Elkins to a multi-state enterprise with five delivery trucks, five drying kilns, three full-service locations, and 48 employees, rest assured that our customers remain our #1 priority. Both tractor-trailers and straight trucks are available at all of our facilities to ensure our customers receive the most efficient delivery service to meet their needs.
Our PA & WV Lumber Sales & Distribution Yards
Tanner Lumber Company operates lumber yards in both Pennsylvania and West Virginia that offer a combined capacity of over three-million board feet of premium Appalachian hardwood lumber, as well as various domestic and specialty species as available.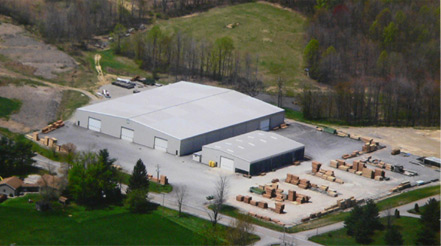 Our Norton Lumber Yard offers ready access to well over 2.5 million board feet of Appalachian hardwoods in a wide range of species. Dry storage includes our 48,000 square foot lumber warehouse on 20 acres. This facility includes a grading line, two drying kilns, a surface planer, 7,200 square foot maintenance shop, office, and spacious loading area for contractors and do-it-yourselfers picking up smaller orders. Two tractor trailers and a straight tandem truck are assigned to our Norton Yard to handle your delivery needs throughout Northeast West Virginia. Contact our Norton Yard Manager, Justin Tanner for prompt, professional assistance. Call: 304-636-8701.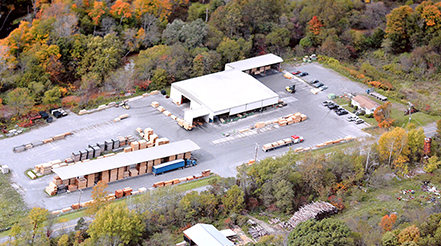 Tanner Lumber Company's Wilmore Lumber Yard handles the hardwood needs of our customers throughout all of Central Pennsylvania. Since 1989, this 18-acre tract has been our Pennsylvania state base of operations. We maintain over one-million board feet of premium grade rough-cut green and kiln-dried Appalachian hardwood lumber in a variety of species on-site for your convenience. This facility includes a grading line, grading shed, T-shed, covered dry warehouse, spacious loading area, and several offices. A tractor trailer and triaxle truck are stationed at the Yard to handle larger deliveries throughout the Central PA region. Contact our Wilmore Yard Manager, Mike Jones, for fast and friendly personal assistance at: 814-495-9729.
The main office of Tanner Lumber Company is located in Elkins, WV. Our staff are available to assist you with your administrative needs. Contact our West Virginia Acquisitions and Operations Manager, Rich Thompson, Monday through Friday from 8:00am to 5:00pm at: 304-636-1088.